Decorative Concrete
---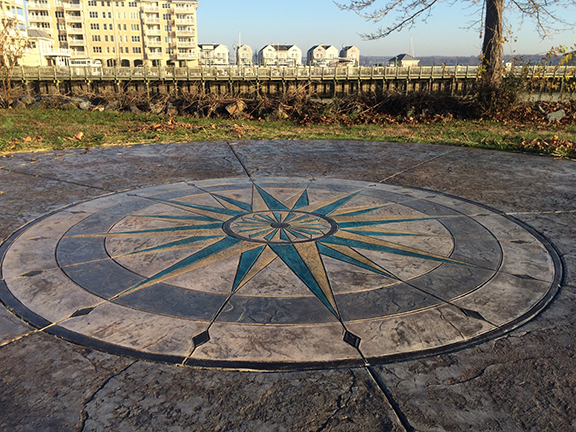 The things that you can do with concrete are endless! Whether you want a prettier patio, a modern-looking table, or a beautiful walkway for your business, concrete can do it all. Check out Mid Atlantic Supply's countertops and walkways for examples of how concrete can be used.
Decorative concrete adds value to a home, is long lasting, cost effective, and doesn't require much upkeep. We periodically offer demonstrations on how to do decorative concrete yourself. Our great products and great customer service make Mid Atlantic Supply the go-to place for your decorative concrete needs.
What Uni-Mix Colors Are Available?
What Stamps Do We Offer For Rental?
See below. Also, please read our FAQs about stamp rentals.